What is Wi-Fi 6? How can it improve the learning environment in schools?
Wi-Fi 6 is designed to increase speed, maximise efficiency and decrease congestion. Wi-Fi 6 is faster and better at transferring data compared to previous generations of wireless for schools. Here at Network IT 24, we're looking forward to rolling out this new technology across schools and academies in the West Midlands.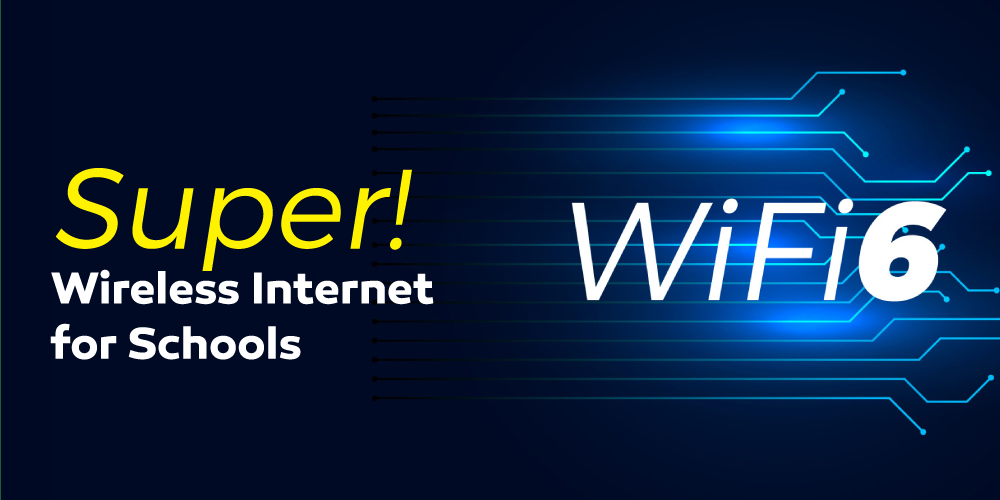 Fast WiFi up to 9.6 Gbps
Wi-Fi 6 routers employ several new technologies that are designed to boost overall performance by offering increased throughput speeds nearing 10Gbps.
Improved network and device management
Wi-Fi 6 is about more than just fast wireless for school. As well as boosting the speed for individual devices, Wi-Fi 6 is all about improving the school network when a many devices are connected.
More Secure Wireless Network
All Wi-Fi 6 devices handle WPA3 encryption, which is the newest iteration of Wi-Fi security that'll use features like robust password protection and 256-bit encryption algorithms to make it your school wireles network more secure.
Connect More Devices
Wi-Fi 6 uses 8×8 uplink/downlink, MU-MIMO, OFDMA, and BSS Color to provide up to 4x bigger capacity and to manage more devices with ease.