Brook Primary School was established in 1872 on the corner of Brook Street and Camp Hill, the A491. In 1936 its current site was opened as Audnam Secondary School. In the 1970s the secondary school moved to Buckpool – now The Wordsley School – and the school then moved to its present home.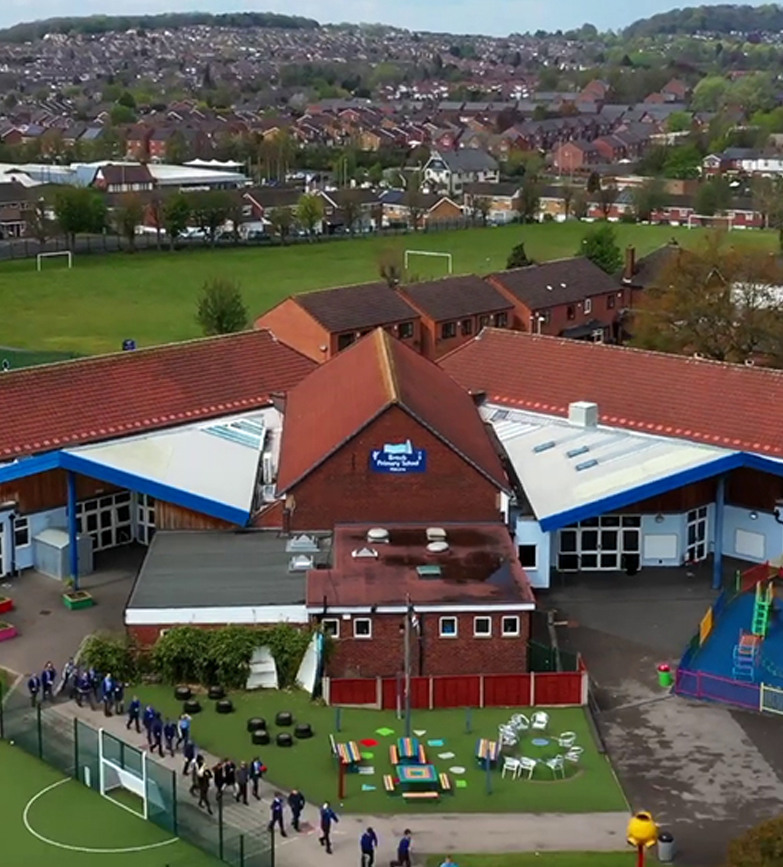 "Network IT have been incredibly supportive, always wanting what is best for the school and our pupils"
As a new Head Teacher to the Dudley borough, Marie Fellows was frustrated by the limitations the school had on its ICT services and provisions. These limitations impacted on her ability to make decisions for the school to improve the ICT due to a constant need for gaining permissions from the previous provider. The renewal cost was expensive, Marie felt that from her previous experience in other boroughs that there were alternative cost saving solutions and decided to search for other providers.
Having sought support and costings from other providers, Marie presented her proposal for new ICT provision to the governors. Network IT offered a professional and informative service at a fraction of the cost making the decision to move an easy one. Support was given throughout the entire process of the move; timelines were established and clear communication between the various stakeholders were held to ensure everyone knew what to expect. Network IT worked closely with its partners and work was often carried out after school hours to ensure minimum disruption was caused to teaching and learning.
Brook Primary struggled to maximize the use of their ICT because of an old, outdated wireless network. Network IT supported the school and put into place a complete overhaul of the wireless network, they now benefit from a network that is much faster and more reliable.
"Network IT have been incredibly supportive, always wanting what is best for the school and our pupils" Marie Fellows.
Brook Primary benefitted from free on-site support to help with the transition, this helped to resolve ICT related issues quickly and effectively. Since the move Brook Primary have saved over £10,000 and have reinvested this money back into purchasing new interactive touchscreens and iPads for the staff and pupils.
As Marie states, "To put it simply, we have a better service, we have saved money, we have improved teaching and learning and we have been supported every step of the way."
Contact Us
We're happy to answer your questions, provide a quote or help you with any ICT related queries. Simply fill the contact us form opposite and our friendly staff will be in touch.