There's nothing quite like onsite technical support and having the reassurance of someone experienced, knowledgeable, and equipped to resolve any of your technical concerns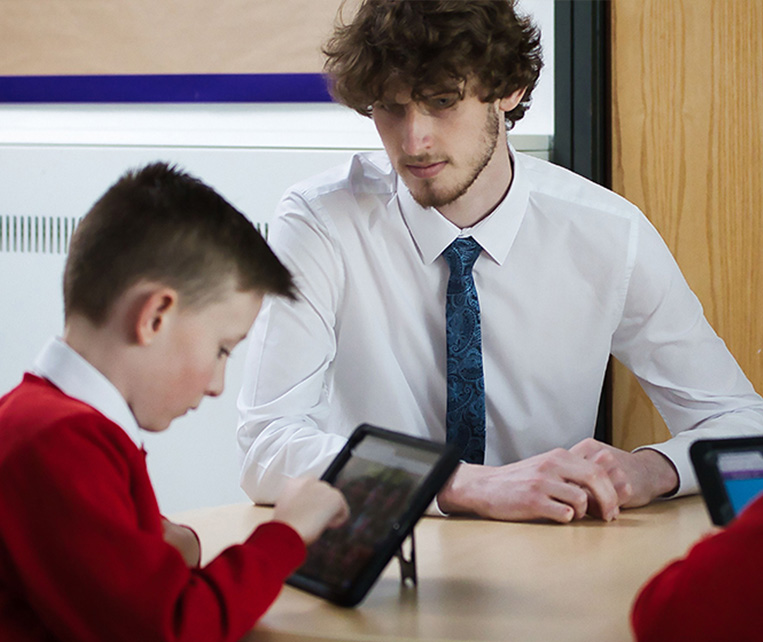 We offer a range of onsite technical support packages to suit your schools' individual needs. Having worked alongside Senior Leadership Teams, IT Managers and Business Managers we have built a variety of packages that offer excellent choice, flexibility and value for money.
We know how much of an impact any downtime in ICT can have on teaching and learning and have created a variety of onsite support packages to support schools in the best way possible.
The Technical Service Package provides the following services:
Have your own technician to help and support with various technical issues you may encounter. With a range of support levels, you will find something that works for you from Junior Technicians through to Network Managers.
Support your existing IT team
We offer a unique service where we work alongside your existing IT Team and provide support that's required. Whether this is an additional technician to help the team, or they require experienced Network Managers and Consultants for the more challenging network issues. Whatever you need, our team can fit right into yours.
We recognise each school is unique, and as such we offer tailormade packages to suit your needs.
Not sure how much support your school needs?
If your need help deciding which Support Package or Support Services to choose from, our ICT Consultants are happy to complete a FREE ICT Audit (worth £999!) to help you make an informed decision.
Our Essential Service Package covers all the bases to ensure your school Network is fully supported or choose the services you need to create a Custom Package
Devised alongside Senior Leadership Teams, Teachers and IT Managers our Technical Support Packages are built around your needs, flexibility and value for money
Our Remote Support Team resolves over 90% of issues through our help-desk and can be accessed 24/7.
We know the benefits of having something that works specifically for your school and budget. Get in contact and we can create a bespoke package tailored exactly to your needs.
Testimonials
"One of the best things about Network IT is their onsite technicians, we 've loved having Ben and the other guys come in. They've worked with our children, they've worked with our staff and they've really become part of our team. The level of support is very different to what I've experienced in my other schools."
Joel Marshall
Headteacher
Belle-Vue Primary School, Stourbridge
Testimonials
"We continue to pay for half a day a week for technical support and the service they provide continues to be excellent ensuring a smooth ICT provision across the school"
Marie Fellows
Headteacher
Brook Primary School, Stourbridge
Testimonials
"The on-site technicians have given us a continued level of support and we have really good relations with them. Their technical support team has become part of our family."
Julia Shingler
Headteacher
Causeway Green Primary School, Sandwell
Contact Us
We're happy to answer your questions, provide a quote or help you with any ICT related queries. Simply fill the contact us form opposite and our friendly staff will be in touch.